Stand with Ukraine. Save peace in the world!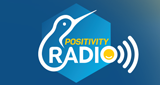 Positively Meditation
Facilitating stress relieving meditation and Chakra balancing through brainwave entrainment using binaural tones in the Alpha range of 7hz to 13hz mixed with relaxing music and natural sounds. To achieve maximum benefit you should wear headphones to listen as it is the combination of what is heard in both ears that provides the binaural tone effect.
Related radio stations
Show more
Positively Meditation reviews
Music to heal by is what i've experienced listening to the wonderful music on this channel. Perfect for my massages, the music helps me reach that meditative state where i go deeper inside myself, interacting with my therapist to achieve an incredibly powerful healing experience.
Radio contacts
https://www.instagram.com/positivityradio/