Stand with Ukraine. Save peace in the world!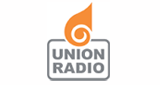 Union Radio
Noticias las 24 horas. Circuito Unión Radio, grupo radial informativo más importante de Venezuela. Unión Radio Noticias 90.3 FM, transmite en vivo desde Caracas, Venezuela.
Show more
Union Radio reviews
Bns noches,! Magistral, me acompaña todo el día!

Me gusta la programación muy amena!

Bettina Courtois

14.11.2023

Wao que impresionale Kurt La Vie como tiene encuenta a su familia, ese es su mayor impulso que increíble!!!

Eduardo Ortunio

10.11.2023

Sra Andrea si recuerda la fecha del programa de la entrevista a la Dra Plaza, puede ubicarla por radiocut.

JOSE CARLOS ESTRADA SIERRA

09.11.2023

Muy buenos dias Ginette y Andres, fiel a su programa, la semana pasada fui al aeropuerto Internacional y aproveche la oportunidad para preguntar sobre las oficina o counter de Satena y nadie del AISB me dio infoRmacion, incluyendo Atencion al pasajero. Feliz dia.

Tendrá disponible la sección de la entrevista del mes Rosa con la Dra Plaza, disponible para volver a escucharla? En las cuentas del canal o quizás en la de Vladimir. Estoy atenta! Saludos

Erick Urdaneta

11.10.2023

Excelente página, la oigo casictodos los días desde Bogotá

Que ha pasado con Mary Pili, ya no está en su programa y no informan que pasó

Argenis Antonio Pérez

10.10.2023

Buena tardes excelente programacion para estar Informado en el interior del Pais, desde Guanare/Portuguesa-Venezuela, hacen falta Emisoras de este Tipo de Alto Calibre para Llevar informacion y sal, ir de tanta Chachara en estas Regiones, Felicitaciones!!!!

Karla Karina Barreto

04.10.2023

Por favor, el nombre del libro que recomendó hoy sobre los migrantes... Excelente programa! Saludos. Gracias
Information about the radio
El Circuito Unión Radio es un grupo de circuitos de radio en AM y FM de Venezuela. Su eslogan más conocido es "Todo el tiempo en todas partes", pero cada circuito de Unión Radio tiene un eslogan propio.
Unión Radio genera 6 señales diferentes, dirigidas a públicos específicos: • La Mega – Circuito juvenil top 40 • Éxitos – Circuito adulto que combina entretenimiento e información y música anglo. • Onda – Circuito Adulto que combina entretenimiento, humor y música en español. • Unión Radio Noticias – Circuito informativo 24 horas • Unión Radio Deportes – Circuito de información deportiva • Unión Radio Cultural – Circuito resalta los valores de la cultura venezolana.
En cada uno de estos circuitos, se reúnen las más reconocidas voces y líderes de opinión de cada uno de los segmentos a los que se encuentran dirigidos, mezclados con música similar a los contenidos que transmite, logrando desarrollar marcas homogéneas, únicas para la radio venezolana.
Radio contacts