Stand with Ukraine. Save peace in the world!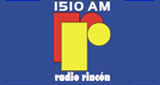 Radio Rincón
Radio Rincón de Fray Bentos, en el 1510 de su dial, ahora vivimos la experiencia de Internet y la radio on line
Radio Rincón reviews
No la puedo escuchar

Tatiana Salles

08.03.2020

Saludos a mi querido fray bentos,desde buenos aires,escuchsr la radio me hace sentir que estoy eb mi pueblo.

Karen Bocalandro

11.10.2019

Excelente

Avelino Rodriguez

11.05.2019

Felicitaciones Guillermo los estoy escuchando y saludo a mi Ciudad

Excelente

Gabriela Suarez

30.10.2018

Muchas gracias por la nota.

Patricia Anahi Sosa

24.10.2018

Hay que poner manos a la obra y trabajar por un gobierno que sea realmente para la gente en las próximas elecciones y que la plata este, donde tiene que estar . Saludos muy bueno el programa

Soy oriunda de fray Bentos .siempre los escucho por Internet desde buenos Aires.

Carmen Beatriz Alfonso Gonzalez

06.01.2017

QUIERO ESCUCHAR EN DIRECTO.