Stand with Ukraine. Save peace in the world!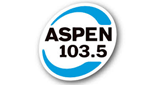 Radio Aspen
Punta del Este, 103.5 MHz FM
Aspen Punta 103.5FM, Lo que se escucha se ve, si ves música escucha aspen classic
Radio Aspen reviews
Diego Rosenthal

25.10.2021

Lamentablemente la emisora deja de ser aspen desde el momento que pasan musica hispana.

Jose Emilio Suarez

09.02.2021

Fantastica musica y locutores, saludos desde marbella

Es una emisora muy recomendable y cada vez se supera más. Ojalá que sigan así , me encanta la programación. Saludos desde Montevideo.

Estrella Perez

28.07.2020

Buen dia preciosa música. Me alegran el dia.

cristina inquintanelli

04.01.2020

Mucha información de punta hermosa música ,,,

josefina falcon

09.11.2019

Aspen es única como la joya esteña

Excelente música, ayer tardecita me deleitaron

MUSICA FINA, AGRADABLE, ELEGANTE. LA ESCUCHO DESDE BOGOTÁ COLOMBIA.