Stand with Ukraine. Save peace in the world!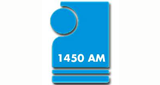 Radio Arapey
Radio Arapey is a broadcast radio station from Salto, Uruguay, providing Spanish Talk.
Radio Arapey reviews
Jorge Núñez Mesa

17.09.2023

Desde Valencia España 🇪🇸

Fernando Ayala

03.01.2023

Hola 👋 buenos días esperando a las niñas de sub13 campeonas 2022 !!! Gracias !!!

Saludos desde montevideo , escuchando universitario wanderers. Buena trasmisión futbolera.

maria peñaloza

25.02.2022

Ésas camionetas son para andar paseando yo avía dicho ya que me perdone Lima pero mejor era gastar en algo más productivo

Horacio Seoane

16.03.2021

cifras no vemos los enfermos como si fueran el hombrer invisible

¿Se puede pedir para que pasen una música?

Maria Cuculic Trindade

02.05.2020

Hermoso el programa de Caballero de la Noche. A seguir adelante, Manuel, FELICITACIONES!!!. Un beso.

Jeni Rodriguez

28.03.2020

Muy buenas noches primera vez que escucho muy buena musica

Enzo Mario Carrocio

26.03.2020

que barbaro, no lo puedo creer !! estar escuchando al sr Garaventa , en rotativo rural, programa que se escuchaba en casa todas las madrugadas ,siendo yo un niño, tal vez el programa es mas viejo que yo, en aquella epoca , el sr Garaventa lo acompañaba en el progama el sr, Jose Secco. se trasmitia por otra radio que ya no esta al aire, aun recuerdo algunas propagandas que hacian en el programa en aquella epoca . mercadito artigas de Atilio Navone. tamb .el puesto de De los Santos, en el mercado asi otros etc, bueno los saludo desde buenos aires ,,

Soy Gabi milan .hincha de saladero .ya hace un tiempo estoy lejos pero siempre siguiendo mi cuadro arriba el sala y hoy ganemos .