Stand with Ukraine. Save peace in the world!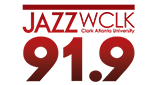 Jazz 91.9 WCLK
Jazz 91.9 WCLK - WCLK is a broadcast radio station in Atlanta, Georgia, United States, providing Jazz music.
Jazz 91.9 WCLK reviews
Still the best Jazz Station in the country...and so much more.

I'm a new listerner fabulous. Jam on AS SALAAN ALAIKUM....

Hola, practicando mi ingles con esta emisora alucinante, desde Madrid, Saludos

Adrian Vallejo

19.10.2022

Greetings from Argentina, in these latitudes there is no such music, excellent!

Othinell Jenkins Jr

19.06.2022

Very good inspirational music,,,,

Sometimes I need a pick-me-up for my pick-me-up!

Lafrancine Blocker

04.04.2022

Inspirational for the times we are living

Eylonda Dalton

08.03.2022

This was such a pleasant surprise. I woke up earlier than expected and turned on my computer, expecting to hear jazz, my ears were perked up with Christian music. What a delight, I so appreciate hearing this at 4:30a(CST), thank you, Father, for this blessing!!! :)

I've listen to this station for 20+ years. While in college here in Atlanta when I lived here for 20 years and online when I moved out of state! CAU is doing an excellent job of providing us with a variety of artists for all musical tastes! I still have my membership from yearszzzzz ago ;)))()(

Adore this station! Listen to it every morning and afternoon;))) I'm also a contributor...
Radio contacts
(404) 880-8869(fax)
(404) 880-8280(Membership Department