Stand with Ukraine. Save peace in the world!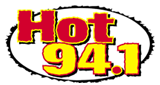 Hot 94.1
Hot 94.1 - KISV features Bakersfield area music events, contests, concerts, clubs and more!
Hot 94.1 reviews
Today Tuesday April 14 at 7:30 am the speaker of this radio said something about people who are looking for churches and ask God for this pandemic if you do not believe in him leave people alone you are an immature man and without study respects others because when you bevel from people you do it to God himself careful something not good can come into your life from God ok God bless you and forgive you

Nikki Martinez

16.03.2020

ENJOYING LISTENING TO ROMEO IN AM.. HE ALWAYS BE TELLING HOW IT IS..HAHAH KEEP IT UP

David Bustamante

07.06.2019

Even though Romeo is a straight raider hater I give it to him for keeping it real and answering the tuff questions that many of us avoid but this is the best station much love Central valley from Angel

Christina&David Garcia

10.09.2018

💙

good

Juliana Velasquez

08.08.2017

I listen every morning at work. I work in fields, picking grapes. Romeo just relieves all my stress with all the s***t he talks, and just makes me laugh, and makes my day he is such a great person to listen to i dont listen to any other station. HOT 94.1- Juliana

I love ❤this station listen👂🔊 to it all the time⌚.
Radio contacts
Fax (661) 328-0873
[email protected]
https://www.instagram.com/hot941/