Stand with Ukraine. Save peace in the world!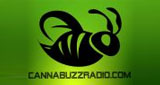 CANNABUZZRADIO
We are the change that is needed to open doors to the future... Be Bold Brave, Caring, and Compassionate.
Show more
Information about the radio
Equality for all who are working to educate, innovate, and advocate the use of cannabis for consumption, Eco friend Textiles, and Health and Wellness... These are the driving force of Cannabuzzradio.com
We are a hub for the cannabis community to bridge some of the cannabis miss conceptions, breaking down the doors of Stereotype one size fits all attitude as portrayed by the media, time and time again. As more and more people discover cannabis finding products and cultural changes that are taking place Cannabuzzradio.com will be a little lighthouse shining bright in Urban and Rural America!

​
Radio contacts