Stand with Ukraine. Save peace in the world!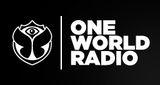 One World Radio
Începând de acum, poți trăi magia legendarului festival Tomorrowland și pe unde radio, România fiind printre primele țări din lume unde One World Radio, radioul oficial al festivalului, se lansează în FM. Ascultă One World Radio România pe 92,1 FM în București, dar și în Bacău (90,6 FM), Buzău (102,7 FM), Onești (91,1 FM), Tulcea (90,2 FM) și Zimnicea (96,1 FM).
One World Radio reviews
mita biciclista

17.05.2023

PAUZA LA TRANS

Rupeti norii !! Bravo!!

De doare capul dupa 5 minute

CHR!?

4 stai jos

Ioan Liviu Tomescu

23.12.2022

Un radio de nota 10 +,Tomorrowland the best !!!

Albisteanu Catalin

27.11.2022

*****

Mihailescu Silviu

03.11.2022

Da...merita ascultat ! Oricum nu are concurent !

O vomă!

Mihai Aurelian Apostu

12.10.2022

Foarte bun!