Stand with Ukraine. Save peace in the world!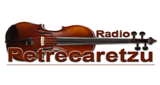 Radio Petrecaretzu
Asa cum sugereaza titlul este un radio ce promoveaza muzica de pretrecere exclusiv. Difuzeaza numai online muzica etno, muzica populara muzica de petrecere si muzica olteneasca. Un radio traditional romanesc ce se dedica in special romanilor ce iubesc viata, petrecerea si voia buna.
Show more
Radio Petrecaretzu reviews
Pune o muzica de fericire pentru tatăl meu

Super program ! Mult succes !

mita biciclista

17.05.2023

tigani boratii

Darius Munteanu

05.05.2023

pentru fratele meu george o melodie frumoasa

Haoleu manca-tiasi

Apostol Florina

16.04.2023

Pentru toți colegii de tir de la firma WSM ,in Peine ,Germania, Paște fericit cu sănătate și bucurii!

Ciorilor!

Zarale boss tu esti? Si doresc melodia Foaie verde mar domnesc! De Nicu Viațä ptr Finu. Va multumesc!

Nicoleta Cenusa

08.02.2023

De la Nicoleta pentru Andreea de la Havi am o cumnata belea parodie

jos cu maneaua!
Information about the radio
Din 16 Ianuarie 2011 emitem in cele mai bune conditii in server online prin shoutcast la 128 kbps iar procesarea sunetului se face cu instrumente de ultima generatie, considerate de specialisti ca fiind cele mai bune posibile pentru o emisie pe internet. Calitatea sunetului am considerat-o inca de la inceput ca un lucru important si vom continua sa o imbunatatim pe cat posibil. Poate nu suntem si nu vom deveni cel mai tare radio dar ne consideram buni pentru cea ce facem, suntem buni pentru voi cei care ne ascultati si ati ramas fideli acestui post de radio online. Radio Petrecaretzu iti ofera cea mai buna si frumoasa muzica de petrecere,lautareasca,populara si multe alte genuri ce pot fi ascultate live din player pe aceasta pagina sau online prin Winamp.
Radio contacts