Stand with Ukraine. Save peace in the world!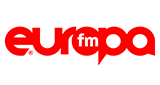 Europa FM
Formatul Europa FM este unul generalist axat pe știri și muzică.
Show more
Europa FM reviews
mita biciclista

17.05.2023

o voma depasita

Ratonii Mici Nu Dorm Noaptea

04.05.2023

Muzica si stiri de calitate!

Usr-istilor

nEOsOROSISI sinistri!

Bad

madeleyn oquendo

20.02.2023

Me gusta ese radio

Mihail-Eugen Constantin

26.12.2022

DEZAMĂGITOR . Din martie 2022 s-a ales prafu' de tot de acest post de radio. Managementul extrem de prost al acestui post de radio a dus la dispariția emisiunilor de la ora 21,singurul motiv pentru mai ascultam acest post de radio. A rămas doar Eurokitchparty, care nu e cu nimic mai diferit de restul zilei. Adevărul că niciun post de radio românesc nu mai merită audiență. Toate posturile private cu largă acoperire întrețin monotonia în fm, te bagă în depresie, deci toate ar merita închise şi eliminată taxa radio-tv. 👎 Orice serviciu din românia este INUTIL.

Dany Regele Manelelor

16.12.2022

Woow!

Un radio excelent, stiri si muzica!

O porcărie de dimineața până seara bla bla și muzică de rahat, pentru turiști și taximetriști cu scame în buric!!!
Information about the radio
Frecvențe
ALBA IULIA 97.1 MHZ
ALEXANDRIA 93.4 MHZ
ARAD 89.3 MHZ
BACĂU 104.2 MHZ
BAIA MARE 90.5 MHZ
BÂRLAD 100 MHZ
BISTRIŢA 90 MHZ
BOTOŞANI 88.2 MHZ
BRAŞOV 89.2 MHZ
BUCUREŞTI 106.7 MHZ
BUZĂU 100.3 MHZ
CĂLĂRAŞI 99.5 MHZ
CÂMPULUNG 89.8 MHZ
CÂMPULUNG MOLDOVENESC 102.7 MHZ
CLUJ 106.6 MHZ
COMĂNEŞTI 106.3 MHZ
CONSTANŢA 106.1 MHZ
CRAIOVA 104.5 MHZ
DEVA 107.7 MHZ
DROBETA-TURNU SEVERIN 100 MHZ
FOCŞANI 105.8 MHZ
GALAŢI 103.4 MHZ
GHEORGHENI 100.2 MHZ
GIURGIU 89.4 MHZ
IAŞI 106.5 MHZ
NEGREŞTI-OAŞ 104.8 MHZ
ORADEA 93.2 MHZ
PETROŞANI 92.1 MHZ
PIATRA NEAMŢ 105.1 MHZ
PLOIEŞTI 107.5 MHZ
RÂMNICU VÂLCEA 90.4 MHZ
REŞIŢA 107.5 MHZ
SATU MARE 90.9 MHZ
SIBIU 106.2 MHZ
SLATINA 98.8 MHZ
SLOBOZIA 100.9 MHZ
ŞTEI 102 MHZ
SUCEAVA 105.5 MHZ
TÂRGU JIU 107.1 MHZ
TÂRGU MUREŞ 90.7 MHZ
TÂRGU OCNA 89.4 MHZ
TIMIŞOARA 104.4 MHZ
TULCEA 107.4 MHZ
VASLUI 100.3 MHZ
VIŞEU DE SUS 107.1 MHZ
ZALĂU 102.7 MHZ
Radio contacts