Stand with Ukraine. Save peace in the world!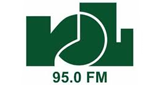 Rádio Ondas do Lima
Ponte de Lima, 95.0 MHz FM
A Rádio Ondas do Lima reger-se-á sempre pelo direito dos cidadãos a informar e ser informados e procurarem, em liberdade e no pluralismo, o esclarecimento de que necessitam para o exercício das suas opções, agindo sempre com rigor, isenção e objectividade, garantindo a independência política, religiosa e económica.
Show more
Rádio Ondas do Lima reviews
João Paulo Coelho

02.01.2022

Muito boa tarde linda gente Feliz 2022 neste momento liguei via internete a Ondas do Lima e como sou doido por folclore sinto me feliz ao ouvir só desejo tudo de bom para locutores e ouvintes abraços e bjs

Claudio Monteiro

19.04.2021

excelente radio!! mato a saudedes de ponte de lima....sou de santa cruz da serra- rio de janeiro -brasil

António Leandres

12.04.2020

Bom dia..☀️ do norte da América.😷

Luis Manuel Correia Neves

02.02.2020

Boa noite Radio Ondas do Lima, um abraço da Ilha do Faial, AÇORES.
Information about the radio
Fundada em 1986, a Rádio Ondas do Lima é uma estação que serve vários municípios do norte de Portugal. Tendo uma programação diversificada, alguns dos programas mais famosos são Romper Da Aurora, Discos Pedidos e No Calor da Noite.
Radio contacts
Fax: 258 900 309