Stand with Ukraine. Save peace in the world!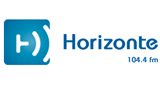 Rádio Horizonte Açores Terceira
Angra do Heroísmo, 104.4 MHz FM
A Rádio Horizonte (Ciclone Publicações e Difusões Lda, Rádio Insular) e a TopFM (Rádio Ilha e Top Rádio), fazem parte de um grupo de rádios que integram o "Grupo Horizonte" na Região Autónoma dos Açores.A Rádio Horizonte Açores surgiu, em Agosto de 1987, como um projecto inovador de rádio e de apoio ao desenvolvimento do sector privado. Logo de início foi conquistando ouvintes, até conseguir no passado o maior auditório radiofónico da Região Autónoma dos Açores. A Horizonte apresenta actualmente rádio em directo e pré-gravada, diariamente, publicidade e informação.
Rádio Horizonte Açores Terceira reviews
Radio contacts
DEPARTAMENTO COMERCIAL
E-mail: [email protected]
Telefone / Telemóvel:
(351) 295 332 161
(351) 962 296 789