Stand with Ukraine. Save peace in the world!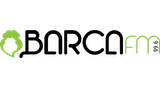 Barca Fm Rádio
Ponte da Barca, 99.6 MHz FM
Radio local de Ponte da Barca - A Rádio com mais música portuguesa e com mais Emoção. Emite em 99.6 para todo o Minho e Douro Litoral.
Show more
Barca Fm Rádio reviews
alcestes ramos

01.08.2022

BOA NOITE A TODOS ESTOU ADORANDO OUVIR A PROGRAMAÇÃO AQUI QUEM VOS FALA E ALCESTES RAMOS OUVINTE DE VILA VELHA ESPIRITO SANTO BRASIL ON LINE SEMPRE COM A BARCA FM . ABRAÇOS

Bom dia estou a ouvir em direto de Paris e a fazer o meu jogging matinal ! Obrigada por nos dar coragem e assim estarmos sempre ligados a Portugal ! Queria por favor o número para o Paulo Alves desde França? Obrigada Maria Rosa Costa

Frederic Boissat

26.08.2021

Ouço-te de Isere, casa de Ponte da Barca, gosto da tua rádio

Muito fraca

PARA MIM A MELHOR RADIO PAÍS NORTE...

Quatro estrelas

Avelino Andrade

06.04.2020

um abraco boa musica Avelino Andrade MTL CND.

Boa tarde Radio Barca vivo em Paris escutos a miudo um abraco e obrigado a todos,Jose Soares sou de Magalhaes

Robert Ribeiro

27.01.2020

Estou em Bordeus França eaprecio e gosto muito das emissões da radio barca que escuto quotidianamente;Parabens. Roberto.

agostinho pereira

26.01.2020

boa musica boa emissão precisava falar com o responsable
Information about the radio
A BarcaFM é uma rádio local, generalista, que iniciou as suas actividades como "RÁDIO PIRATA" no dia 01 de Março de 1987. Aquando do processo de legalização das rádio locais, cessou as suas emissões por imperativo legal, retomando-as em 13 de Maio de 1989, após lhe ter sido emitido o respectivo alvará.
Radio contacts
[email protected]
[email protected]