Stand with Ukraine. Save peace in the world!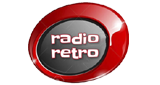 Radio Retro
"La música de Ayer, suena Hoy". Nuestro compromiso es intentar conectar a todos aquellos oyentes e internautas con un tiempo y una música única e incomparable: aquellos éxitos que marcaron la historia del Perú y el mundo. Nos une algo mucho más intenso que un eventual vínculo generacional, nos une el gusto por una forma de hacer y sentir la música. No importa si tienes 20, 30, 40, 50 o más años, lo que importa es que juntos disfrutamos lo mejor de una época inigualable.
Show more
On the air Radio Retro
| | |
| --- | --- |
| Live | JANIS JAN - AT SEVENTEEN by Eduardo Aedo |
| 23:01 | PRESENTACION DON EDUARDO AEDO |
| 23:01 | Aviso 2 Taller - Michael Phun |
Radio Retro playlist
Radio Retro reviews
BUEN REPERTORIO

Saludos desde Bogotà Colombia!!!!!

Guido Alberto Assereto Aparcana

04.05.2021

Buena

Excelente Patricio

MUY BUENA PROGRAMACIÓN.

Denis Rodriguez Cordova

10.03.2021

Muy buena combinación de Clásicos de los 70 80 90 felicitaciones radio retro

Marco Antonio Vargas Ferrel

25.12.2020

legalmente buena

Vamos Retro 80s. Siempre los escucho.

EXCELENTE MUSICA,SOY MUY AMANTE A LA MUSICA DE LOS 70,80,90 Y MAS PERO LA VARIACION Y LAS VERSIONES QUE ESTAN SONANDO ULTIMAMENTE ESTAN BUENISIMAS,FELICITACIONES CON LO RETRO.

Buena música rock de los 80
Information about the radio
Radio RETRO, en su música representa la esencia de las décadas de los 70's, 80's, 90's y más. Nos conectamos a través de un lenguaje ingenioso y una gama de conceptos que apelan a los gustos y emociones de quienes entonces fueron adolescentes y quieren recordar sin abandonar las satisfacciones que brinda el presente, sin prejuicios, con estilo, visión de mundo y acompañándose con música que refuerza su memoria emotiva.
Radio contacts