Stand with Ukraine. Save peace in the world!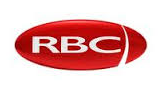 RBC Radio
Con esta emisora, el oyente tiene asegurados momentos de risas y de entretenimiento. Cada día se comenta la actualidad en un tono distendido y con humor, además, la música salsa y los clásicos de décadas anteriores amenizan la jornada.
Show more
RBC Radio reviews
Vamos Beltmon, estamos contigo

wilber llanos cucho

07.01.2023

Buena musica gracias

MARLON RAUL CABALLON POEMAPE

12.12.2022

Muy buena radio RBC.

rbc .. BELMONT AL CONTROL

RBC Siempre informando con veracidad

vidal agurto torres

06.04.2022

Buena radio

Mejor radio

Fernando Farfan Quispe

17.07.2021

QUIERO QUE ME BRINDEN INFORMACION DE COMO PUEDO INGRESAR A LA RADIO Y COMO PUEDO SUSCRIBIRME, SOY DE LA REGION APURIMAC.

🤗🤗🤗🤗🤗..

Pásense al Canal de de Youtube RBC Peru y a la pagina de Facebook Ricardo Belmont Cassinelli
Information about the radio
Radio RBC es una emisora situada en el dial 104.7 MHz y 680 KHz ubicada en Lima, Perú. Nació en los años 80's y se ha mantenido en el tiempo con algunos periodos de cambios. Siendo hoy sintonizada en la FM y 680 AM. Actualmente Radio RBC se ha transformado en una radio variada, combinando tanto el formato musical y el informativo.

Informar objetivamente a la audiencia peruana creando contenidos alternativos y culturales que a la vez estén al servicio de la sociedad sin dejar de lado la parte del entretenimiento para el goce del oyente. Visión: Posicionar a RBC radio como el principal portal informativo con contenido alternativo a nivel nacional e internacional.

Somos una radio que comunica la información de forma equilibrada. Innovación: RBC es una radio novedosa que comparte información es sus distintas plataformas implementando nuevas bases tecnológicas para realizar un radio con la máxima calidad. Responsabilidad: Tenemos el deber de comunicar siempre información honesta, llevando la mejor información a los hogares de cada el Perú.
Radio contacts
[email protected], [email protected]
Time in Lima: ,