Stand with Ukraine. Save peace in the world!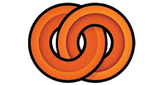 LINQ FM
Spijkenisse, 106.9 MHz FM
LINQ FM is de radiozender voor Voorne-Putten. In de ether te ontvangen op 105.1FM (Spijkenisse e.o.) en 106.9FM (Hellevoetsluis, Brielle, Oostvoorne e.o.). Via de kabel op 105.9FM, online via deze website en tevens zijn wij digitaal te ontvangen. Via Ziggo op kanaal 915 en via KPN op kanaal 382.
LINQ FM reviews
Aad Van Der Struijs

23.10.2019

Jullie ontvangstmogelijkheden via het KPN-netwerk, zijn waarschijnlijk beperkt gebleven tot Voorne-Putten. Ik heb in Rotterdam de meest complete, met alle extra's, KPN-glasvezelaansluiting, maar er bestaat geen kanaal 382. Hebben jullie een oplossing? O ja, natuurlijk heb ik wel de internet stream gevonden, maar het gaat mij om ontvangst in de huiskamer.