Stand with Ukraine. Save peace in the world!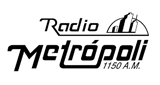 Radio Metrópoli
Emisora que transmite durante las 24 horas noticias de Jalisco y el mundo al momento, brinda información general, los programas de mayor audiencia son Antena Deportiva, Buenas Noches Metrópoli, Camerino.
Radio Metrópoli reviews
Manuel Sad-Martin

27.07.2023

.Si yo apoyo a Ucrania, voy a salvar la paz del mundo? Quien me garantiza eso? Conocen a algún ucraniano? Ya se les olvidó lo que hizo el ucraniano nazi en Can Cún? Ya se les olvidó como insultaba de manera directa a familias mayas de forma soez racista y directa? Ya se les olvidó que asesinó a un joven mexicano, sí, mexicano, aunque haya nacido en Quintana Roo? Y ustedes piensan que yo, un mexicano, de origen español y totonaca, vaya a apoyar a estos fascistas que se sienten una raza superior?. Sería tanto como traicionar la memoria de ese joven asesinado por ese maldito ucraniano y olvidarme de los insultos racistas que ese monstruo nazi vertió a mis connacionales mexicanos? Disculpen pero JAMÁS APOYARÉ A UN RÉGIMEN RACISTA Y SUPREMACISTA!!!

Es una excelente estación yo la escucho a diario Gracias a todo su equipo, desde sacramento California saludos,

José Manuel Gómez Castañeda

19.04.2020

Buenas tardes, El jugador Gabriel de Oliveira Coelho (brasileño) del equipo Municipal Jalapa de la liga de Nicaragua, jugaba en la liga intermunicipal con sede en Unión de Tula, Jalisco hace tres meses

Gonzalo Gonzalez Nuñez

30.03.2020

Me gusta mucho siempre los escucho cuando tengo oportunidad.....me gustan sus programas y comentarios

Macho Alfha Romeo

13.03.2020

God bless America!

Indiscutible, los espacios en donde intervienen Talina y "Güicho" excelentes...también con JONÁS...AcD...

Alejandro Díaz

10.07.2019

Me gusta mucho escucharlos diario por la mañana.

Me mantiene informado al momento.

María Angelina Velasco

23.05.2019

M gustan los comentarios objetivos e imparciales d sus Noticieros!!..

Graciela Velazquez

07.09.2018

hola buen día me gusta la programación de Radio Metrópoli, solo que me gustaría que en las diferentes programaciones mencionen constantemente el telefóno y el tel de whatsaap ya que deseamos los radioescuchas hacer algun comentario o reporte y nada más no lo proporcionan.