Stand with Ukraine. Save peace in the world!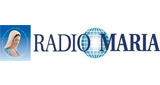 Radio María
Guadalajara, 90.1-107.7 MHz FM
Una estación de radio que transmite misas y rosarios desde las comunidades parroquiales.
Radio María reviews
en donde es banco de oracion

Omar Rodríguez

30.11.2022

¡Saludos al coro desde Jardines de San Sebastián!

Antonio rodríguez

21.03.2022

Muchas gracias por esta estación..

Antonio Berber

26.02.2022

Buenos días quisiera saber sobre el viaje a tierra santa, precio y día de salida

Gracias por hacer posible que aquellos que "tenemos oídos, podamos escuchar la palabra de Dios".

Carlos Velasco

13.05.2021

Felicidades mariza sigue luchando

Claudia Polanco

09.02.2021

gracias por transmitir la misa a diario yaque asi escuchó la bendicion de nuestro señor

Monica Valenzuela

27.12.2020

Pido por la salud de mi suegra Francisca Romero Bañuelos que dio positivo a covid 19 y por la salud de mi cuñada Elena Hernández Romero que también tiene los síntomas y por toda nuestra familia y del mundo entero

Alicia Plascencia

08.12.2020

Buen dia mi mama es fiel seguidora de ustedes y me gustaría si la manda Felicitar el dia lunes 14 de diciembre que es su cumpleaños, Su nombre es María Arana Toscano.

Jose Giovanni Giraldo Garcia

19.11.2020

un abrazo muy fuerte desde Pereira en Colombia Dios los bendiga por siempre.
Radio contacts
https://www.instagram.com/radiomariamexico/
https://www.youtube.com/channel/UC7nZdsDbqrKOjYdFLyl9TLQ