Stand with Ukraine. Save peace in the world!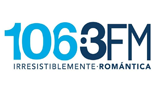 Ella 106.3 FM
La única estación en la ciudad de Tehuacán, Puebla posicionada en el segmento juvenil enlistando la mejor programación en español e inglés. Una emisora ubicada en el municipio más grande e importante, al sureste del estado.
Ella 106.3 FM reviews
En donde están los lotes de 400 m2 algun contacto?

Francisco Figueroa

19.11.2021

Simplemente la más chingona 😉👌👍🤘

excelente atención! estoy empezando a escuchar la radio y solicitar música, son tan atentos

Saludos, los escucho por internet , seria bueno tener una app , en el explorador cuesta trabajo escucharlos

Me gustan sus canciones y muy excelente radio, pero me gustaría que en la pagina pasara el nombre de las canciones o su programación para después buscarlas canciones. Gracias. saludos a todos. :)

michelle carrera gonzales

21.09.2020

quero que la felicites por mi

Podrían decirme el numero de whatsapp para pedir una canción por favor

Hay un tema en ingles de una voz femenina que se escucha muchas veces me podrian decir como se llama

vasquez vasquez

29.06.2019

Bonita estacion

ERNESTO ANTONIO BARBOSA VIGUERAS

14.06.2019

BUENOS DIAS UN FAVOR LA SEÑORA CANTE ES COMUNICOLOGA Y LA VERDAD SE ESCUCHA MAL QUE DIGA COXCACLAN, MIAHUACLAN O ZAPOTICLAN, PORFAVOR DENLE ESTE MENSAJE TODOS LOS DIAS LA ESCUCHO SOLO ES UN CONSEJITO ESPERO NO LO TOME A MAL.
Radio contacts
Fax: +52 (222) 248 2483