Stand with Ukraine. Save peace in the world!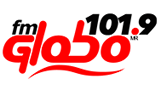 FM Globo
Estación que ofrece los segmentos con la música de estilo romántico de las décadas 70's, 80's, 90's y actuales, con notas de actualidad del espectáculo y novedades deartistas destacados.
FM Globo reviews
Fernando Vera Vazquez

31.05.2023

BUENOS DÍAS!!!

Fernando Vera Vazquez

08.02.2023

Muy buena programación, la escuchaba en Monterrey NL allá por los 70´s,

Jose Luis Rosales

06.11.2022

Una de las mejores estaciones que hay desde que vivia en Mexicali y ahora que vivo en Playas de Rosarito volver a escucharla wow me sigue encantando saludos

Siempre a sido la mejor.

Hola Pablito te estoy escuchando desde Culiacan Sin.....me da gusto saber y estas bien.....Saludos por hay nos vemos principios de diciembre.....salud!

Filiberto Velazquez

11.10.2021

Me gustaría escuchar la canción de Albano y Romina Power de nombre SHARAZAM Gracias y saludos desde Abasolo Gto.

Me encanta la programación ... saludos .

wermacht kaiser

12.09.2020

Excelente programación y es como una buena taza de café auditiva por la mañana

Fernando Ortiz

28.05.2020

Saludos radio, quisiera que pusieran SIN CULPA de DUKI para la chica que me gusta... es su canción favoritaq

Jesus Contreras

13.05.2020

Lo mejor en musica retro.