Stand with Ukraine. Save peace in the world!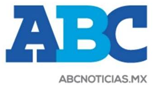 ABC Radio
Estación de noticias parte de Grupo Radio Alegría transmitiendo 24 horas de información relevante sobre política, local, internacional, deportes, espectáculos, etc.
Show more
ABC Radio reviews
Ya no trasmite Andy Guerra a las 6:00am?

Rogelio Ibarra

29.12.2020

muy buena programacion !

Ventasroku Roku

29.08.2020

excelente transmisiom

Excelente noticiero matutino con César Ulloa.
Information about the radio
La transmisión de la emisora XENV 1340 AM en 1957 dio inicio a GRUPO RADIO ALEGRÍA contando actualmente con 12 emisoras. En 1985 nace Periódico ABC (hoy ABC Noticias), como una alternativa de información veráz y confiable. En 2004, surge ABC impresos, nuestra planta de producción de impresos, que ofrece soluciones de impresión offset, digital y gran formato. A raíz del liderazgo en la organización de festivales musicales, emerge en 2014, Epsilon Entertainment nuestra división de organización de eventos y festivales de concepto. Hoy estas empresas forman Epsilon Media Group un grupo líder en la industria de la comunicación, contenidos, entretenimiento y publicidad.
Radio contacts
https://www.instagram.com/abcnoticiasmx/