Stand with Ukraine. Save peace in the world!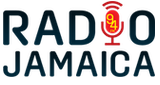 Radio Jamaica 94 FM
The station broadcasts several programmes featuring Jamaican and international music, news, talk shows, listener questions and professional answers, and Ralston McKenzie's Sunday Contact, a show that reaches out islandwide by radio for missing persons.
Radio Jamaica 94 FM reviews
Lyssette Ashanti

14.04.2023

Music great!

HUGH R GALLIMORE

25.12.2022

Great Music on this Christmas Eve from the musical maestro .enjoying every minute of it ..listening from Brooklyn NY

Great Music Vibes! Much love for Radio Jamaica 94fm for Shouting out Uplift on Beatbopper 's "Certified Gold"album w/ hit song "Limbo" ft Talis

Slavoljub Bukumirovic

24.07.2022

prelepa muzika,opustajuce mirna,puna umetnosti i ljubavi\

Guillaume Bougard

26.12.2021

I was privileged to work with Robbie and Sly in the studio and on the road over the last 25 years and these gentlemen were simply the best musicians I've ever worked with: we produced artists like Horace Andy, Gregory Isaacs, Bunny Rugs, U Roy and last but not least Bitty McLean. Pure joy. Thank you so much from Paris, France

Zukile Andile Qhinga

06.11.2021

Irie station.

Very Good programming - Balanced, inspiring, relevant and very comprehensive, Thank you very much!

thanks for such good energy, greetings from Colombia.

The lady with the platinum voice: Dadrian Gordon

I'm very disappointed that NERHA literally just stated they do not give 6 months contracts. My colleague must be lying huh?