Stand with Ukraine. Save peace in the world!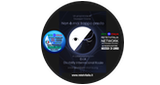 Disabili International Radio
DISABILI INTERNATIONAL RADIO un progetto di produzioni radiofoniche web e televisive realizzato dal Fondatore Giuseppe Cesena autore, musicista e conduttore radiofonico in collaborazione con il regista editore Carmine Pelusi di RETE TV ITALIA. un progetto culturale, umanistico e sociale, attraverso la musica, l' arte con tutti i media, senza scopo di lucro. " Non è mai Troppo Presto" il contenitore editoriale col quale ha avuto inizio il sogno di fare radio e che continua per fare del bene a 360 gradi. Disabili International Radio con RETE TV ITALIA propone Format Radiofonici auto prodotti con musica free o con Licenze Creative Commons o con Licenze ottenute direttamente, dagli Artisti o Etichette Discografiche, o dai partner.
Show more
TOP songs on Disabili International Radio
Disabili International Radio reviews
Grande progetto grande simpatia grande competenza grande la passione che hanno e trasmettono grazie per vostra gioia che ci trasmettete

DyLele Cantautore

02.09.2020

FANTASTICI! Musica davvero molto bella, e ottima compagnia già dalle prime ore del mattino presto, la consiglio vivamente a tutti! Grande Giuseppe Cesena
Information about the radio
Attualmente Disabili International Radio, regala il contenitore di musica, della durata di circa due ore e trenta minuti, a oltre 80 radio per portare la musica agli utenti diversamente abili.

Un progetto radiofonico, realizzato da Giuseppe Cesena "non vedente dall'età di dieci anni" che ha sempre fatto radio con amore, passione e per il senso di integrazione sociale. Nel 2016 a Milano realizza il progetto. Nel corso degli anni, fino ad oggi, unito e supportato in forma totalmente gratuita, da cantanti, cantautori, impresari, produttori, discografici, direttori di orchestre, arrangiatori, attori, registi, personaggi del mondo dello spettacolo, dello sport, della cultura, e della medicina, sostiene moralmente i diversamente abili con la musica in Italia e nel mondo.
Radio contacts