Stand with Ukraine. Save peace in the world!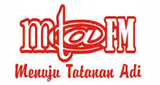 MTAFM
Radio MTA FM merupakan radio komunitas dakwah yang mengudara di frekuensi 107,9 MHz. Sejak pertama kali mengudara dari awal tahun 2007, keberadaan Radio MTA FM ternyata mampu menarik para pendengar untuk setia mendengarkan Radio MTA FM. Format siaran yang dikemas dengan nilai-nilai dakwah dirasa mampu menarik minat para pendengar yang haus akan syari'at Islam berdasarkan Al-qur'an maupun Assunnah.
Show more
MTAFM reviews
Keep spirit and let's s go public with prokes, salam sehat...

Andreas Saridani

25.11.2020

Smg semangat slalu dalam mengudara

Menuju tatanan adi

Mantap...

Andryanto Hartoyo

10.03.2020

dari tabanan bali monitor, kulitas via internet siaran putus nyambung

fitrianur fadzilah

09.02.2020

Salam dakwah islam, terimakasih.

Good channel

Chanel mta dpt diterima di PLTU banten

Gian Paninggih

13.03.2019

chanel bagus

Thanks
Information about the radio
Mengingat begitu pentingnya dakwah Islam, diharapkan siaran radio ini bisa dipancarkan ulang dengan pemancar FM kategori komunitas agar masyarakat sekitar bisa ikut pula mendengarkan. Dengan demikian, warga atau masyarakat dapat menangkap siaran ulang Radio MTA FM dari satelit dengan menggunakan radio biasa.
Radio contacts
SMS (Siaran) : 081 393 80 9000
Kantor : 0271-664748
Marketing Persada : 081 329 14 2000