Stand with Ukraine. Save peace in the world!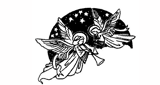 Radio Maranatha
Radio Stereo Maranatha is a broadcast radio station in Peten, Guatemala, providing Christian Education, News and Entertainment.
Radio Maranatha reviews
Saludos desde tenesse 🇺🇸

Guadalupe González

08.12.2021

Bendiciones aquí escucho la radio desde aquí de los estados unidos es una gran bendición para mí vida

Escucho su programa desde la ciudad capital

Hola buena noche saludos desde Houston Texas les saluda hermana Mirsa Franco me saluda a toda la Familia Franco en aldea la pasadita san Andrés peten

Silviano Angel Lorenzo

19.02.2020

Bendiciones para todos,saludos desde nuevo laredo mex.

Galicia Contreras

08.01.2020

Hola buenas noches Dios les bendiga le saluda Elida de Stamford Connecticut Estados Unidos

saludos a todos en cavina bendiciones para todos

Geremias Lorenzo

24.12.2019

Es una gran bendición..proclamar las buenas nuevas de salvación

Jisias O Bernardo Jiménez

18.10.2019

Dios los bendiga hnos, aqui escuchando en Georgia USA bendiciónes y que Dios prospere cada uno de los que elaboran en la cavina radial Att Josias un canto con la hna Glendy sontay. Hijo mio xq lloras

Bendiciones amados hermanos....que Dios les siga dando fuerzas para,continuar en su obra... desde,Oregon USA... lea mando un abrazo en nombre,de nuestro Señor Jesús....att.. hno..Roberto Xol....