Stand with Ukraine. Save peace in the world!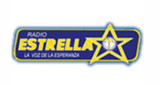 Radio Estrella
San Pablo Jocopilas, 89.3 MHz FM
Radio Estrella is Home Ground is Evangelization. They are at the service of the Catholic Church. With dynamism and professionalism, They transmit the message daily hopeful message of their Lord Jesus Christ. They strive to be leaders and competitive throughout the radio appearance. They are on the air with technology, creativity and dedication to service reliability, They work to make the message of Christ, every day more people arrive. Collaborate in the formation of their listeners.
Radio Estrella reviews
Bendita sea María hija de Dios Padre, Madre admirable de Dios Hijo y Esposa Fidelísimma del Espíritu Santo.

Jesmy Cabrera Carrascoza

27.02.2020

Dando gracias a Dios por permitir estar con vida para vivir otra cuaresma junto a ustedes Gracias

Maritza Grijalva

15.01.2020

Bendiciones Familia. Aquí escuchándolos desde Maryland estados unidos. Pido sus oraciones para mi familia Grijalva

Victor Guacamaya

23.08.2019

Buenos Días muchas felicidades saludos para todos fieles oyentes.

Jennifer Toledo Yaquian

16.04.2019

En dónde va la procesión de la parroquia de la zona 6 de las tres potencias por favor que alguien me indique

gracias por la programación es de bendición...sigan adelante

:)

me gusta la radio estrella porque me motiva en la fe

Silvia Narciso

18.03.2018

Muy interesante el programa.