Stand with Ukraine. Save peace in the world!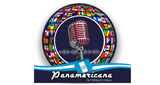 Radio Panamericana de Guatemala
Guatemala City, 1030 kHz AM
Radio Panamericana de Guatemala es una de las estaciones particulares mas antigua de guatemala, que a lo largo de 65 años a mantenido su programacion de musica instrumental, vocalizada, de grandes bandas y por supuesto nuestro instrumento nacional la marimba.
Radio Panamericana de Guatemala reviews
Gustavo Adolfo Sierra Lang

27.09.2023

Excelente programacion, me podrian complacer con Corazon de Niño de Raul di Blasio.

Danilo Morales

22.09.2023

buenas tardes, gracias por su profesionalismo, en Activa lo Retro podriamos escuchar only Yesterday de los Carpenters. Que siga mejor. que le preparen un buen TE,

Eduardo Duarte Soto

11.09.2023

Hola. Soy Eduardo Duarte Soto les saludo desde zona 6 de Mixco. Son la mejor radio de todos los tiempos.

Vengo escuchándolos desde finales de los ańos 50s, fue la Radiodifusora favorita de mi Papá y a consecuencia de ello…pue quede enamorado de su música y ahora los escucho desde Chicago. Les envío solo buena vibra y mi agradecimiento por tan bonita programación. Un abrazote a la distancia. Elder Arjona.

Laura de Aguilera

10.02.2023

Nuestra radio favorita de mis hermanas y mía en las décadas de los 60s, 70s, 80s. Me alegra que tengamos este tipo de transmisión de la música de nuestros tiempos. Felicidades y sigan adelante. Exitos!!!

Muy Feliz 2023! Salundandolo desde Clermont, Florida. Margot e Ingrid

Solamente, agradecerles por la musica. Yo los escucho desde Nueva Jersey USA.

Óscar Vallejos

24.09.2022

Saludos desde Argentina oscar vallejos bendiciones para ti hermano siervo de Dios

IPADES INSTITUTO PANAMERICANO DE DESARROLLO

07.09.2022

Me encanta Radio Panamericana y su selecta música. Desde los años 60s con la conducción de Jaime Paniagua Saravia, me remonta a mi niñez y me recuerda a mis queridos padres quienes siempre escuchaban "La Panamericana" y su música selecta. Felicitaciones por trascender en el tiempo ojala pudiéramos encontrarla en el dial también. Un cordial Saludo.

Reinhard Seiser

04.06.2022

À mi me gusto mucho, soy Austríaco!
Radio contacts
https://www.instagram.com/explore/locations/100531553388105/radio-panamericana-de-guatemala/