Stand with Ukraine. Save peace in the world!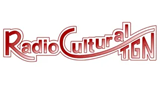 Radio Cultural TGN
Guatemala City, 730 kHz AM
Radio Cultural TGN es la primera emisora evangélica de Guatemala. Ha servido al pueblo de Dios y a la comunidad en general por más de 60 años. Ante los nuevos desafíos de la comunicación en el siglo XXI, Radio Cultural se ha esforzado por estar a la vanguardia en el contexto de la radiodifusión nacional e internacional. Esto significa excelencia en la producción y transmisión de sus programas, fidelidad a la misión de comunicar la Palabra de Dios, sustentación de los valores bíblicos y el intento deliberado por contribuir a la transformación de la sociedad.
Radio Cultural TGN reviews
familia molina flores

18.07.2022

buenas noches hermanos saludos desde acatenango chimaltenango ,bendiciones les saluda kateryn molina

Victor Mont Galdamez

29.05.2022

Buen día hermano que este domingo sea de bendición para todos, quiero pedirle un saludo para mí papá Víctor Mont, que está cumpliendo 75 añitos, él les escucha en Chimaltenango

Operador1 Rapifarma

23.05.2022

Hola hno. Juan Francisco Dios le bendiga le escucho el Carretera al Salvador, Excelente programacion llevando edificación y aliento. Bendiciones y siga adelante con Cristo.

Flor yesenia Juarez ramirez

22.05.2022

Hermanos buenas noches bendiciones pido oración por mi hermano José Chacón que tuvo que emigrar para darle un mejor futuro para mamá tengo fe que todo saldra bien pero por ser mi hermanito más pequeño deja mi corazón en cachitos que Dios habrá camino y logre llegar con bien pido oración también por mi embarazo y por todas esas madres que están tristes y abatidas

Saludos Hno Paco lo escucho en Quetzaltenango x fabor le pido oración por mi amigo Franklin Soto. K se irá para Estados Unidos k Dios lo lleve con bien. Le pido oración también x mi salud Gracias hno Dios le bendiga.

marco antonio mendez peralta

15.02.2022

Hola hermano quiero saludar a todos ustedes y agradecer por los consejos que transmiten por la radio, reciban el saludo desde San Juan del río municipio de Querétaro, México.

Hno nos hizo confundir con la hora

Yesenia Granillo

20.12.2021

Es una excelente radio, me.encanta la variedad de programas; s9lo una problema que he identificado, en uno de los programas no siempre se respo de con la misma amabilidad y respeto a quienes llaman, por lo demás, es mi radio desde pequeña.

SALUDOS MIS HERMANOS EN CRISTO BENDICIONES

Es de mucha bendición para mi vida, Excelente programación, saludos y bendiciones soy de San Marcos Guatemala, pero los escucho desde Quintana Roo Mexico. Pablo Bamáca
Radio contacts
FAX: (502) 2207-7600