Stand with Ukraine. Save peace in the world!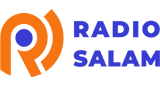 Radio Salam
Radio associative créée en 1991 à Lyon, Radio Salam est une radio d'expression franco-arabe.
Show more
Radio Salam reviews
Salem hilikoum je trouve que vous mettez trop de chansons et pas assez sur le dîne sais dommage faites un geste s il vous plaît merci beaucoup

Dommage qu'il y ait des bug à l'heure de l'appel à la prière.

Salam dans le passé ma mère el Haja était une adepte inconditionnel de radio salam surtout pendant le ramadan elle avait cette ferveur et cette rigueur de préparer à manger avec radio salam

Dali Des Pentes Rousses

03.09.2021

salam , paix bonjour à tous , j'aime beaucoup cette radio cependant au niveau technique j'ai juste une petite demande : pourrions-nous avoir une meilleure qualité sonore dans la prise de son du prêche du vendredi à la mosquée. Je crois que c'est le seul moment sur radio salam qui est juste pas possible à écouter : le retour son est vraiment très désagréable : écho, bruits périphériques, résonnance, mauvaise qualité sonore, c'est très dommage car ça gâche l'écoute dont le sujet est toujours très intéressant. De plus il est très difficile de se connecter à votre radio via internet et ça ne vient pas de ma connexion je vous assure. Je sais que c'est une association, si vous voulez de l'aide pour le son je peux vous envoyer mon fils qui est technicien..je pense qu'à la mosquée, le technicien pose son micro et c'est tout..pas de régie dans la mosquée normale, mais bon, quitte à l'enregistrer et nous le retourner en différé... JE propose des solutions, je ne me pose pas en donneuse de leçon, merci d'avoir pris le temps de me lire

Super bien !!!!😄

Abderrazak Laribi

18.05.2020

Bravo Radio Salem ,Mr ABED Ali toujours égal à lui même, humble courtois poli très bonne éducation machaalla depuis 1987 notre première rencontre aucun changement. Reste comme tu es Ali

Pratique et correcte j'approuve

sarah hautbois

07.05.2020

VIVE RADIO SALAM 📻

Abir Haribo Ben

05.05.2020

Bien pour le ramadan dommage pas de dourous le reste de l'année

Vive radio salam
Information about the radio
Radio Salam a été créée en 1991. Depuis sa création elle s'est imposée dans le paysage radiophonique lyonnais comme un média incontournable. Radio associative, nous nous adressons à tous ceux qui veulent découvrir la richesse de la culture arabe. Nos programmes sont bilingues et généralistes. Passionnés de musique, ou interpellés par la politique internationale et ses enjeux, vous trouverez dans nos émissions, les réponses à toutes vos questions.

Radio Salam est votre radio, dirigée par une équipe bénévole, elle s'est imposée à Lyon comme la première radio associative, par son taux d'écoute. Rejoignez-nous, écoutez-nous.
Radio contacts
fax : 04 78 54 07 11
Time in Lyon: ,