Stand with Ukraine. Save peace in the world!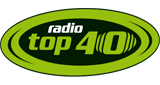 Radio Top 40
Weimar, 88,6-107,2 MHz FM
Radio TOP 40 ist ein junges Hit-Radio mit klarem Musikschwerpunkt für Thüringens junge Zielgruppe. Für jede Musikrichtung, jeden Augenblick und jeden Geschmack ist radio TOP 40 die richtige Adresse. Die Playlist besteht aus brandaktuellen Tracks, die Moderatoren bieten die besten Insider-Tipps für den District, außerdem Highlights aus Musik, Fashion und Lifestyle.
Show more
Information about the radio
Das Programm ist vor allem auf die Bedürfnisse von Jugendlichen und jungen Erwachsenen Hörern ausgerichtet. Die Musik unterscheidet sich deutlich von den anderen Sendern in Thüringen. Nachrichten sind regional ausgerichtet, sie werden von aktuellen Verkehrsmeldungen und Veranstaltungshinweisen für die Region ergänzt. Der aktuelle Claim ist: "radio TOP40 – Maximum Musik!"
Radio contacts
Telefon: +49 36 43/ 552 552
Telefax: +49 36 43/ 552 444
https://www.youtube.com/radiotop40
https://www.instagram.com/radiotop40/