Stand with Ukraine. Save peace in the world!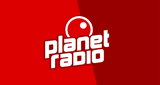 Planet Radio
Entdecke neue musik! erlebe pop, dance, house, hip hop und r'n'b 24 hours nonstop.
Show more
Related radio stations
Show more
TOP songs on Planet Radio
Information about the radio
Planet Radio is a live radio station broadcasting from Frankfurt, Germany and dedicated to Pop Dance Hits.
Programminhalte
Zum Sendestart gerieten Werbeslogans, wie "Deine Eltern werden kotzen" in die Kritik. Die provokanten Werbebotschaften erbrachten jedoch die gewünschte öffentliche Wahrnehmung des Senders. Bekannte Moderatoren in den Anfangsjahren waren Rob Green, Corinna Riti, Minou Wittich (heute hr3) und Lars-Christian Karde (heute MDR Jump). In den ersten Monaten warb der Jugendsender mit einer Maximum Music Garantie, bei deren Nichterfüllung ein Pfund Musik-CDs verlost wurden. Die Nachrichten zeigten sich in den ersten Sendemonaten durch eine vergleichsweise unkonventionelle Darstellung aus. Die kurzen News waren monothematisch und wurden durch "interessierte" Zwischenfragen des Moderators gegliedert.

Nach einigen Monaten wurde die wochentägliche Chartshow Hottest in das Programm aufgenommen. Die Sendung widmete sich den Charts aus den USA, Großbritannien, Deutschland und eigens erstellten Charts, die sich aus den Wunschliedern der Hörer ergaben.

Das House-Format house club hottest wurde nach über sechs Jahren im Juni 2006 eingestellt und durch nightwax ersetzt. Nightwax veröffentlichte bislang acht Mix-Sampler. Das Format bildet zusammen mit der vierstündigen Deep-House- und Chill-Out-Sendung bis Sonntagmorgen eine Clubmusic-Strecke.

Derzeitige Moderatoren sind unter anderem Daniela Döring-Steinitz (Sendung: Dani ist dran), Deniz Gencler (Deniz am Vormittag), Christian Max Franke, Hans Blomberg (Hans Blomberg Show) und Mark Schepp (Dein Sonntag Mittag mit dem Schepp), Aisha Buckman (Aisha am Nachmittag) und Mark (Trendscout und Nightwax). Die Morgensendung Franzen und Boomchica Leni - Die Morningshow wird von Daniel Franzen und Anna-Lena Pfaff moderiert. Der Slogan der Morningshow heißt: "Die sind echt so!". Aktuelle Station Voice des Senders ist Simone Reuthal.
Radio contacts