Stand with Ukraine. Save peace in the world!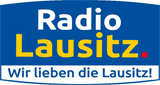 Radio Lausitz
Hit für Hit ein Hit. Radio Lausitz klingt frisch, aktuell und unterhaltsam.
Show more
TOP songs on Radio Lausitz
Information about the radio
Radio Lausitz ist Mitglied des Senderzusammenschlusses im Sachsen Funkpaket. Die speziell für die Großstädte und Ballungsräume Sachsens eingerichteten Sender strahlen jeweils ein 24-Stunden-Vollprogramm aus, so auch Radio Lausitz. Der Sender spricht eine Hörerzielgruppe im Alter von 30 bis 49 Jahren an. Er spielt hauptsächlich das Adult-Contemporary-Musikformat. Daneben gibt es stündliche Nachrichten, welche immer 10 Minuten vor der vollen Stunde gesendet werden und aus diesem Grund mit dem Claim "Immer 10 Minuten früher auf den Punkt informiert" beworben werden. Zusätzlich werden Verkehrsmeldungen im Halbstundentakt sowie aktuelle Informationen und Veranstaltungshinweise für die Region gesendet.
Radio contacts
Verkehrszentrale: 0 800 800 800 4
Verkaufsleitung: 03591 29 49 010