Stand with Ukraine. Save peace in the world!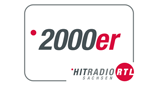 Hitradio RTL - 2000er
Hitradio RTL strahlt ein 24-Stunden-Vollprogramm aus. Das Programm wird den Hörerwünschen und -bedürfnissen sowie den Ergebnissen der Marktforschung entsprechend angepasst. Als Schwerpunkt überträgt der Sender das Adult-Contemporary-Format, da als Zielgruppe besonders die 25- bis 49-jährigen Hörer von Interesse sind. Eckpunkte im Programm sind Nachrichten immer zur vollen Stunde, Schlagzeilen und Kurzmeldungen immer zur halben Stunde, sowie der Verkehrsservice. Außerdem organisiert der Sender Aktionen, Events und Unterhaltungsveranstaltungen sowie Sendungen für Familien.
Hitradio RTL - 2000er reviews
Radio contacts
Telefax: 0351 500 119