Stand with Ukraine. Save peace in the world!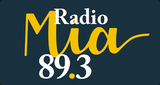 Radio Nueva Mia 89.3 Fm
Nueva Mia ubicada en el 89.3 del dial de la frecuencia modulada de Los Ángeles, emisora que cuenta con una cobertura Provincial dirigida al segmento C2 y C3, teniendo una variada programación diaria enfocada al entretenimiento e información.
Radio Nueva Mia 89.3 Fm reviews
Hard Y Se Soto Bilbao

16.12.2022

Me parece Super la plantilla de locutores

mervin castillo

23.08.2021

Polar negra 🤤🤤🤤🤤

mateo guajardo

18.08.2021

iberia de los angeles sera campeon el 2021

Juan Manuel Vergara Belmar

28.05.2021

El control sanitario debería hacerse sólo a los vehículos que entran a la ciudad. Los que salen deben ser controlados por la comuna a donde van. Cada comuna debe cuidar lo que tiene. El control provocó dos accidentes graves hoy en mi ciudad

Gracias a la srta francisca ella es muy buena y preocupada x nosotros el adulto mayor

Sandra Angélica

02.10.2020

Excelente programa de Junji. Felicidades panelistas

Cecilia Jara Puentes

27.05.2020

Un saludo por facebook a los integrantes de la radio y al programa para el adulto mayor, también un saludo para mis alumnas de yoga que alcazamos a vernos muy poco pero aún así las y los saludo a cada uno!! se que están en casa autocuidándose!! Nos vemos por video llamadas y a poner en práctica lo que les mando. muchas gracias!!! Maria Cecilia Jara P.

Bienvenidos!!!! Éxito 2020.Escuchando el tan esperado programa ventilador. 💪

Myriam HERNANDEZ LARENAS

06.03.2020

pidan sus canciones!

Aguanten las guiras 🥳🥳🥳🥳🥳