Stand with Ukraine. Save peace in the world!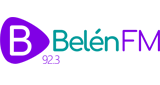 Radio Nueva Belen
La estación radial con los mejores sonidos instrumentales, música clásica, folclor chileno, jazz mas informacion, cultura y entretenimiento
Radio Nueva Belen reviews
Adriana Mayorga

30.10.2023

Que tema ...me recuerda mi adolecencia

Cómo todos los domingo desde Antofagasta en la Señal n line escuchando el Programa Folklórico. Felicitaciones por impregnarnos de chilenidad y de música folklórica Latinoamericana.

Rudy Velasquez

04.02.2023

Buena la música Tevito , no se si eres tu que estas en los controles ,un abrazo amigo desde Noruega 👍👍😀😀

MMM SOSPECHOSO LA WE... NO QUIEREN NI SIQUIERA LA LIGUILLA, SE CONFORMAN CON SALVARSE, LO MISMO PASO CUANDO ESTABA EL PROFE ARAVENA TIRARON PA LA COLA AL FINAL DEL CAMPEONATO

Yeny Paillacar

10.05.2021

vamos puerto montt.. vamos hijos del temporal

Jose Guerrero Reyes

10.05.2021

AQUI ESCUCHANDO EL PARTIDO DE PTO vs MAGALLANES,,, SIEMPRE LO ESCUCHO EN LA BELEN Y PUNTERO IZQUIERDO

Un oasis.....