Stand with Ukraine. Save peace in the world!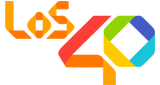 Los 40
#Los40 replica en Chile el liderazgo de la Cadena 40 como la radio más escuchada por los jóvenes. Conectarse con Los 40 es acceder a la radio oficial de los éxitos. En ella encontrarás las últimas producciones musicales, vídeos, fotogalerías, películas, concursos y Del 40 al 1, el ranking más importante del país. ¡Music Inspires Life!
Show more
Los 40 reviews
Manuel Alvarado

16.08.2023

¡Muy Pronto! Los 40 Chile Ahora Sé Pasará A Llamarse En ADN+

Hola buenas puedo pedir una canción por favor (nothing on you)

Juan Carlos Romualdo Romero

30.11.2021

LOS40 España

Denisse Galvez Arias

12.06.2021

Javiera, por distintos medios mi hijo Ignacio pide conocerte, un saludo, tiene una discapacidad física. Por favor, damos una señal. Gracias

Belén Riquelme

22.10.2020

Hola! me gustaría escuchar DYNAMITE de BTS por favor! saludos

Victoria Lobos

13.08.2020

hola necesito el numero de la radio es que quiero pedir una canción y mandar un saludo

Yessica Venegas

03.04.2020

Conteste me tengo un proyecto y necesito que se haga masivo es para los niños la educación y el hogar porfis

Claudio Gustavo Cancino Garcés

03.04.2020

Excelente programación!

Blackpink in your area

07.03.2019

Ustedes ponen kpop?
Information about the radio
Programación 40 Chile

• La Ducha
Lunes a viernes de 07:00 a 09:00 horas

• Rayos y Centellas
Lunes a viernes de 09:00 a 12:00 horas

• Página 40
Lunes a viernes de 12:00 a 14:00 horas

• Dónde está mi gente
Lunes a viernes, 14:00 a 16:00 hrs

• Haz que suene
Lunes a Viernes 16.00 a 18.00 hrs.

• Pongamonos Serios
Lunes a viernes de 18:00 a 20:00 hrs

• Disco Inferno
Viernes de 22:00 a 05:00 a.m. / Sábado de 23:00 a 05:00 a.m.

• De Película
Miércoles de 20.00 a 21.00 hrs. y Domingos de 17.00 a 18.00 hrs.

• World Dance Music
Sábado de 21.00 a 23.00 hrs.

• 40 Global Show
Domingo de 19.00 a 20.00 hrs.

• Del 40 al 1
Domingo de 12:00 a 14:00 horas


FRECUENCIAS:
98.5 ARICA
89.7 IQUIQUE
103.5 CALAMA
105.1 ANTOFAGASTA
97.7 COPIAPO
105.7 LA SERENA Y COQUIMBO
104.3 OVALLE
91.7 VIÑA, VALPARAISO Y QUILPUE
104.3 ISLA DE PASCUA
100.9 SAN ANTONIO
101.7 SANTIAGO
100.7 RANCAGUA
88.5 PARRAL
95.1 CAUQUENES
89.1 CHILLAN
92.5 CONCEPCION Y TALCAHUANO
94.5 LOS ANGELES
92.9 TEMUCO Y NUEVA IMPERIAL
89.1 VILLARRICA
99.3 VALDIVIA
97.1 OSORNO
102.5 PUERTO MONTT
96.5 COYHAIQUE
94.7 PUNTA ARENASTODO EL MUNDO
Radio contacts
https://www.instagram.com/los40chile/