Stand with Ukraine. Save peace in the world!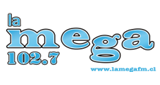 La Mega FM
La estacion radial líder en el segmento adulto joven, con el acompañamiento y interaccion de equipo de locutores iquiqueños de gran trayectoria.
La Mega FM reviews
Psicólogo Roberto Robles

11.05.2023

Consulta que paso con la cruz roja???

Astraluz Gonzaro

10.07.2022

Llegué hace rato y aún no me bajo del auto por seguir escuchándolas chicas

Me he reído mucho con su análisis, de las medidas. Son geniales chicas!!

Viviana Andrade

04.03.2021

ReciénRecién escuchando lo de la auditora y lo de la quiénes son los encargados de definir la seguridad de esas personas ahora de las tomas . Qué pasa con las autoridades. Como siempre prometen y no cumple. NO Votemos los mismos de siempre.

Patricia Moscoso

26.06.2020

excelente radio en iquique muy buen nivel de profesionales

Miguel De la Esperanza

21.10.2019

Excelente Radio

Yokoshyma Makoto

17.04.2018

muy buena

Manuel Manu Mio

11.01.2018

Un saludo a los cabros de la mejor radio Iquiqueña buen tema de factorrrrrr 90 gracias por la buena música

Maxituning Alarmas Romero

20.11.2017

Monserrat: el octagono de Artes marciales es lo mejor que hemos conocido Saludos pato estamos escuchandoQue

Me encanto la seccion de clinica desmond!! Muy simpatica la Valeria!