Stand with Ukraine. Save peace in the world!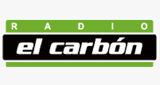 Radio El Carbon
Radio El Carbón de Lota se fundó para servir a los auditores desde una total independencia, sin vínculos con poder alguno. Definida sólo como un servicio para la gente. Fiel a la convicción heredada de Nibaldo Mosciatti, su línea aún se mantiene al pie de la letra. Transmitiendo desde hace más de 55 años desde la comuna de Lota, en su frecuencia 94.1 FM y 96.3 FM para Curanilahue, con una cobertura que nos
Show more
Radio El Carbon reviews
En campo lindo quema de basura tóxica una falta de respeto para los vecinos.

Abelardo Delgadillo Erices

01.01.2023

Hola, pueden enviar un saludos de un coterraneo de Coronel , que hoy vive en los ángeles y acá escuchando la radio on line,

Saludos familia billar sanchez de lota en cantera espersndo 2023

Victor Carrillo

01.01.2023

saludos ala familia carrillo q estamos todos reunidos porfavor de lota muy buena radio

José Luis Pérez Vergara

01.01.2023

Familia Perez vergara que esta en lota de visita...en cada de los florez varela...

Johny Sepùlveda

01.01.2023

QUIERO ENVIAR UN SALUDO COORDIAL A NOMBRE DE LA FAMILIA SAAVEDRA SANHUEZA A MI QUERIDO SUEGRO QUIEN ESTA DE CUMPLEAÑOS DON JORGE SAAVEDRA MUCHAS FELICIDADES EN EL DIA DE SU CUMPLERAÑOS QUE DIOS LE BENDIGA MUCHO JUNTO A SUS SERES QUERIDOS

Alejandro Muñoz Soto

01.01.2023

Saludos desde Copiapó familia Muñoz Carrillo estamos acá en Copiapó pero somos lotinos

Hola desde iquique los escuchamos un saludito a toda mi familia de coronel k este año sea de prosperidad y abundancia k tengan un hermos año nuevo 2023 los amo

Un afectuoso y muy especial saludo a Radio el Carbón de Lota, desde la comuna de Laja. Esta emisora marcó mucho mi vida ya que en los años 1980, era la emisora que más se escuchaba en la provincia de Arauco

veronica vergara

01.01.2022

Hola desde santiago padre hurtado !!! Recordando a mi padre que ya no esta ,pero siempre los escuchaba ,en estas fiestas y recuerdo al locutor de la epoca muy elocuente en su discurso sentido y emosionante !!!!!! Las doce eran desde que el lo decia !!!! Un saludo a mi familia vergara/gonzalez !!!!
Information about the radio
Talcahuano, San Pedro, Coronel, Lota y gran parte de la provincia de Arauco, además de la Isla Santa María.
Radio contacts
Time in Lota: ,