Stand with Ukraine. Save peace in the world!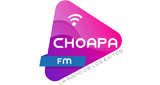 Radio Choapa
Esta radio esta ubicada en la capital de la provincia Choapa cuarta región Chile, que es uno de los lugares mas agosto entre cordillera y mar de Chile, se dice que Illapel es tierra y sol y otros también la llaman la ciudad de los naranjos.
Radio Choapa reviews
Julio Hernández Rojas

21.06.2023

Les pido puedan viralizar esto en illapel, nuestro hospital no vale nada sin algunos de los profesionales nombrados en nuestra publicación estuvieran allí, la Sra rebecca rubio por qué puedo llamarle enfermera por que hace lo que ella quiere en urgencias del hospital,no uso sus Epp para tomar sangre a mi pequeña que es paciente oncologica, ademas uso procedimientos arcaicos que no puede hacer en una paciente oncologica, funa al hospital de illapel, funa a Rebecca rubio esto no quedará así.

Oliver Siberian

07.01.2021

Buen dia.. sabe?? El caballero k esta hablando no entiende nada lo k sucede realmente.. la verdad me da lata escucharlo.. no se quien es pero dice cada cosa por decir mas bien ridiculeces.. k ae informe mejor.. grs y saludos cordiales

ESTOY escuchando desde EE UU. El audio es perfecto y la música, OK.