Stand with Ukraine. Save peace in the world!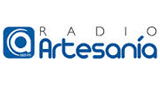 Radio Artesania
Chimbarongo, 100.5 MHz FM
La radio que inicio en 1990, transmite desde Chimbarongo, una programacion variada las 24 horas del dia.
Radio Artesania reviews
Comité de Agua Potable Rural La Platina

05.05.2023

buen día.... trato a diario de escucharlos desde la señal online, pero se corta demasiado por lo tanto no es posible por ejemplo seguir una entrevista o escuchar una canción completa

Buenas tardes. Soy de Stgo. Y quisiera saber si pueden uds.. Establecer un contacto con una persona de allá..... Que no la veo desde 1982 son Ya 38 años..... Sin ánimo de. Importunar a nadie...... Si se pudiese me avisan por fa.....

Doris Meza Ballesteros

04.02.2020

HOLA , buenas tardes , quisiera saber se este año se realizará la expo mimbre 2020, soy de Santiago, tengo familiares en chimbarongo, y todos los años voy . He visto la pagina de la municipalidad, pero no se a mencionado nada y mis tios tampoco han oido hablar al respecto. Mis sinceros saludos a la emisora y a toda la comunidad de chimbarongo. Espero ir pronto por esos lados.

👏🏻👏🏻👏🏻👏 Desde cordoba capital

Me encanta el programa de Miguel Lira, música del recuerdo que me hace soñar con mi pueblo Chimbarongo.