Stand with Ukraine. Save peace in the world!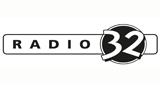 Radio 32
Dreh' die gute Laune auf und starte deinen Tag mit den Radio 32 Morgenshow – dem Zuhause von «Jasmin, Marco, Manuela und Lüdi». Sie versprechen dir jeden Morgen den besten Musikmix, die grössten Gewinnspiele, die neueste Comedy und spektakuläre Aktionen.
Radio 32 reviews
Höre Radio 32 seit dem Anfang, und immer noch, lebe seit 5 Jahren in Ungarn. Höre R. 32 immer wenn ich zu Hause bin. Super!!!

ComputerTuningNerd

28.07.2021

Dank der Verlauffunktion die es auf der Website von Radio32 gibt (oder gab) konnte ich 2015 einige tolle Songs finden die ich gehört habe, jedoch nicht wusste wie sie heissen oder von wem sie stammten.

Immer das gleiche Musikprogramm, und manchmal 2 Mal am Tag das gleiche Lied. Abwechslung: Gleich Null: Das ist der langweilige Sender wo es gibt

Wird immer nur die gleiche Musik abgespielt keine neue lieder usw...

Werbung... Song 1 Werbung.... Song 2 Werbung..... Song 3 Werbung.... Song 1

Radio Rotation

29.08.2020

Das Musikprogramm entspricht einer CD welche nach 20 Songs wieder von vorne beginnt.

io

Carlo Giangreco

09.01.2020

Ottima musica !!! Bravi !!!

Bei Radio 32 gibt's tolle Musik

"Dürematt mach weiter so", frei nach Emil !