Stand with Ukraine. Save peace in the world!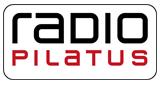 Radio Pilatus
Dreh' die gute Laune auf und starte deinen Tag mit der Pilatus-Morgenshow. Sie verspricht dir jeden Morgen die beste Musik, gute Laune, die grössten Gewinnspiele, die neuste Comedy, spektakuläre Aktionen und alles was für einen guten Start in den Tag wichtig ist.
Show more
Radio Pilatus reviews
Анатолий Ободовский.

19.10.2022

Молодці я вдячний вам за вашу працю привіт всім ми з України 🇺🇦

Greetings from Chile to all of you! The Best radio ever!!

Gruss aus Warschau, gerne hore ich Radio Pilatus 👍

Top from Italy!

Orugimi Santos

11.11.2020

Excelente!!!!! Los escuchamos desde Cafayate-Salta-Argentina. Familia Arana.

Maximilian Bäuml

16.10.2020

Das geilste Erlebnis

Auch in Neuseeland rockt Radio Pilatus

Cuno R. Achermann

14.05.2020

Auch am Genfersee, die mit Abstand beste als Unterhaltung..

Sonja Rusterholz-Kunz

23.04.2020

Schon seit Jahren der beste Musiksender!!!!

SUPER!!!!!!!
Information about the radio
Empfang

DAB+
Wir sind praktisch in der ganzen Deutschschweiz über DAB+ zu empfangen. Allenfalls ist ein neuer Suchlauf nötig, falls du uns auf deinem DAB+ Empfänger nicht finden kannst.

UKW
In der gesamten Zentralschweiz kannst du uns über UKW empfangen. Hier die Frequenzen der einzelnen Sender.

Rigi: 95.70 MHz
Sonnenberg: 104.90 MHz
Dagmersellen: 92.80 MHz
Engelberg: 104.60 MHz
Geuensee: 104.40 MHz
Malters: 92.00 MHz
Mattgrat / Ennetbürgen: 93.90 MHz
Menzingen: 104.30 MHz
Mutterschwandenberg: 104.40 MHz
Rooter Berg: 102.10 MHz
Sarnen: 103.40 MHz
Sörenberg: 92.00 MHz
Schüpfheim: 87.60 MHz
Seelisbergweid: 92.80 MHz
Sursee: 95.60 MHz
Urmiberg: 103.40 MHz
Wiggen: 89.00 MHz
Willisau: 100.70 MHz
Wolhusen: 106.50 MHz
Zugerberg: 102.10 MHz
Radio contacts
Gewinnspiele / Studio: 0848 20 10 20
Verkehrshotline: 0800 006 007