Stand with Ukraine. Save peace in the world!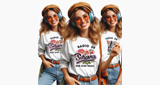 Radio De Schans
Radio De Schans is een 24/7 Internet Radio Station en wordt gerund door muziek en radio liefhebbers die vrijwillig programma's samenstellen en (Live) presenteren. Elke dag weer. Wij bieden LIVE programma's in het Nederlands en Engels. Elke dag weer……
TOP songs on Radio De Schans
Radio De Schans reviews
David Warnsenius

01.07.2023

Voor iedereen wat, fijne afwisselende muziek, live en nonstop in het engels en nederlands. Luister bijna dagelijks wel een uurtje of twee. Ook voor expats aan te raden. Ben dat zelf namelijk. Woon al jaren in Canada.

Lekker achterover naar de non stop muziek luisteren, mooie mix. Verder kan je alles vinden op hun website en live verzoekjes aanvragen tijdens hun live uitzendingen. Voor ieder wat wils.

Rᴀᴅɪᴏ Dᴇ Sᴄʜᴀɴs (Rᴀᴅɪᴏ Sᴛᴀᴛɪᴏɴ) ?

28.06.2021

What a great radio station, all music is covered. Memories come up. Keep it up Radio De Schans.

David De Jonge

24.06.2021

Luisteren naar Radio De Schans is een verademing geweldige muziek die prachtige herinneringen oproept, luisterend naar muziek die ik in jaren niet heb gehoord.