Stand with Ukraine. Save peace in the world!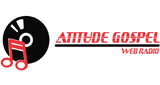 Radio Atitude Gospel
Rádio web Atitude Gospel - a rádio que louva a deus!
Show more
Radio Atitude Gospel reviews
Information about the radio
A paixão pela comunicação motivou a equipe da "Atitude Gospel" a desenvolver um projeto abrangente, que atendesse às necessidades de entretenimento musical do público religioso e de quem curti uma rádio de alta qualidade, com uma linguagem envolvente e dinâmica. Assim nasceu a Rádio Web Atitude Gospel. Com o seu estúdio localizado nas proximidades de uma das grandes riquezas do Brasil, a cidade é hoje conhecida como "capital do Minério". E por amor a está cidade maravilhosa chamada Parauapebas, damos de presente esta rádio gospel.
A nossa programação musical segue da atualidade do Pop Rock Gospel ao Super Retrô do tempo dos nossos avôs, conta também com pregações, orações e muito mais, ouça e descubra um novo universo que Deus tem pra você, através desta rádio.
Radio contacts