Stand with Ukraine. Save peace in the world!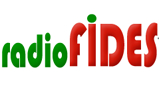 Radio Fides
Radio Fides La Paz es una emisora radiodifusora de la red Grupal Fides de radios de La Paz, La Paz, Bolivia que ofrece noticias, charlas, información, música folclórica y entretenimiento.
Radio Fides reviews
El Club de Identidad

01.01.2023

Bienvenido 2023!

RUBENS LUIS SARZURI LAURA

09.02.2022

Como me ira en el amor ruben sarzuri 27 enero 1988

Shirley Lopez Velasquez

14.01.2022

Cuando vuelve Mario Espinoza?

Martha Teresa Torruella

04.10.2021

Buenas tardes, alguna noticia por la falta de comunicacion y/o internet Whatsapp y otros?

Amanda Vasquez-Alcazar

22.06.2021

Primero que nada es una mentira el email o correo electronico que mencionan, no funciona. Segundo nunca contestan al telefono. por lo tanto uno no puede comunicarse.

BUEN DÍA. UN FAVOR. CUAL ES 3L NOMBRE DEL DOCTOR QUE HABLÓ SOBRE LAS VARICES Y LA TROMBOSIS? CUÁL ES EL MOMBTEXDEO TRATAMIENTO Y SU NÚMERO DE CONTACTO... EL REPORTAJE Y ENTREVISTA FUE IMPORTANTE PERO NO FUERON MUCHA INFORMACIÓN... Y ME GUSTARÍA SABER MÁS... Y ATENDERME EL PRO LEMA. GRACIAS.

Es mentira el Doctor Edgar Villegas que esta hablando, miente hay atención normal en los centros de salud de la ciudad de La Paz, porque a la fecha no tenemos instrucción por parte de la Confederación y Federación Sindical de Trabajadores en Salud Publica La Paz, sobre el paro es paro de los profesionales médicos

Realmente es una pena, porque el señor Rivera no me dejó hacer 2 preguntas al señor Choque candidato a Gobernador, me interrumpió era la 5ta. llamada y prefirió atender a otra llamada, y vi que a otras personas les dejaba hablar sin tiempo, y a mi ni siquiera dos minutos, será porque soy mujer, es interesante el programa pero esas actitudes no están bien

Libertad Zeballos

31.12.2020

Queremos saber de nuestro querido Nicolás, cómo está y cuando vuelve a la radio..

Queremos saber qué paso con Nicolas Sanabria. Cuándo vuelve a la radio?
Radio contacts
https://www.youtube.com/user/RadioFidesBolivia