Stand with Ukraine. Save peace in the world!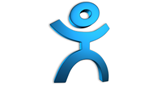 Radio City
Plovdiv, 88.3-106.8 MHz FM
Радио Сити e водеща радиостанция в България с формат CHR (Contemporary Hit Radio). В ефира на Радио Сити звучат най-актуалните pop, dance, hip hop и R'n'B хитове, както и част от най-големите класики за последните няколко години.
Show more
Radio City reviews
Teodora Bratoeva

24.06.2022

Обичам те Радио Сити

Tatyana Georgieva

27.04.2022

Вие сте страхотно радио, обичам ви от цялото си сърце.

a radio city é uma das melhores radios que existe nesta altura e parabens pelo o vosso trabalho

Claudia Patiino

21.10.2020

Discovered Dynamite by BTS

Gustavo Faquim

30.12.2018

MARAVILHOSA
Information about the radio
Хитовете звучат до скъсване, а програмата е целенасочено лишена от водещи и новини, предоставяйки ефира само и единствено на съвременната музика,
комбинирана в перфектен микс - това прави Радио Сити уникално по облик и звучене.

Идеята е, всеки път, когато слушателят си пусне Радио Сити , да чуе най-новите хитове в момента.Слушателите на Радио Сити са най-младата част от населението на България, които са на възраст между 15 и 25 години - енергични, модерни, свежи.
Radio contacts