Stand with Ukraine. Save peace in the world!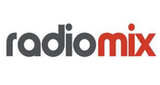 Radio Mix
Radio MIX is a live online radio inSarajevo, Bosnia and Herzegovina .Radio Breza broadcast 24 hours live program on Internet. Radio Breza are committed to promote Sarajevo, Bosnia and Herzegovina variety their station.
Show more
Radio Mix reviews
Muhamed Mehicic

28.11.2023

Pozdrav za radio mix,moze li pjesma od milija po vasem izboru hvala

Pozdrav.Moze pjesma Valentino Jedina

Faruk Halilović

13.09.2023

Može pjesma Od Halida Beslica Dvadeset i neka ti je godina

Thibaut Courtois

25.04.2023

Može pjesma od Mare Obline

Dobar dan, da li može Warsaw Jala Brat i Buba Corelli

Dobar dan, da li može ona'e Jala Brat Buba corelli i coby

Jel može prokleta je žena ta

Andeljica Milaos

13.11.2021

jel moze carolija barbi afrika

Горан Ђурковић

18.08.2021

super ne dam 5 da vas ne ureknem :) poy iz graca

Srdjana Jovanovic

09.03.2021

NAJBOLJI POZDRAV IZ NJEMACKE
Information about the radio
Radio Mix was founded on 18 May 2016 when RSG Group bought the frequency from Radio Vrhbosna. Radio Mix is formatted as a variety radio service that broadcasts greatest pop and folk hits, talk shows and short news.

The program is currently broadcast at one frequency (Sarajevo 90.5 MHz), estimated number of potential listeners is around 426,581. Radio Mix is part of the informal media group in the radio market of Bosnia and Herzegovina called RSG Group.

RSG Group consists of three radio programs RSG Radio , Antenna Sarajevo and Radio Mix, marketing agency and production – Netra, radio news production services – Media servis, and Web portals www.rsg.ba and www.antena.ba.
Radio contacts