Stand with Ukraine. Save peace in the world!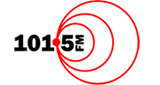 4OUR
Moreton Bay Region's 101.5FM broadcasts from studios in the heart of the Caboolture, (in the Town Square), 24hrs a day, 7 days a week.
Show more
4OUR reviews
Great station love the variety without bloody ads

Great radio station with a really good music mix and no repetition except for Tuesdays when you have that Rosemary lady who does not stop talking and is ultra boring.
Information about the radio
Your local radio station has a full community broadcasting licence so it's run by our community - for our community. This means it can program the widest possible variety of program to truly reflect the diversity of tastes and interests of The Moreton Bay Region's residents. As a 'Community Broadcaster' 101.5fm relies upon the strong support of local participants who come together to offer a unique, parochial view of life in our local region
Radio contacts
PO Box 418, Caboolture. QLD. 4510