Stand with Ukraine. Save peace in the world!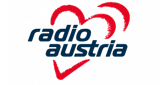 Radio Austria
Radio Austria - wir spielen den Sound deines Lebens!
Related radio stations
Show more
Radio Austria reviews
Ihr habts echt Scheiße im Kopf.....

Ernesto VanAicher

16.05.2021

Die Songs sind mäßig, wären aber nicht immer schlecht, sind zwar oft immer wieder die gleichen, aber soweit ok.👍

Michael Zelenko

15.05.2021

Endlich mal ein Sender der österreichische Künstler spielt . Und nicht nur universal Platzhalter spielt weil man solche Verpflichtungen eingeht ! Bravo . Schande an alle Sender die mit unseren Beiträgen zwangsfinanziert werden !

Der ärgste einheitsbrei. Fellner halt

Meine Meinung: Ein richtig künstlicher Sender. Es wird ganzen Tag von den Reichen und Schönen berichtet, welch Freude das es allen so gut geht. Die Musik ist abgetroschenster Schrott. Freiwillig hör ich das bestimmt nicht.

grauenhaftes gedudel

Marvin Santeler

11.04.2021

Den ganzen Tag der gleiche Müll einfach nur Müll Dan hat Radio Austria noch Antenne Tirol gekauft 🤦‍♂️Ich bin froh das wir in Tirol Radio Tirol haben und Kronehit gibt's eh in ganz Österreich Kronehit ist der beste Sender!

Sehr gute Schlagermusik weiter so

Immer die gleiche Musik, Tag für Tag seit beginn von Radio Austria. Warum sollte ich sowas einschalten?

wieder das selbe wie oe24 radio. kritik wird nicht entgegengenommen sondern einfach aufgelegt.